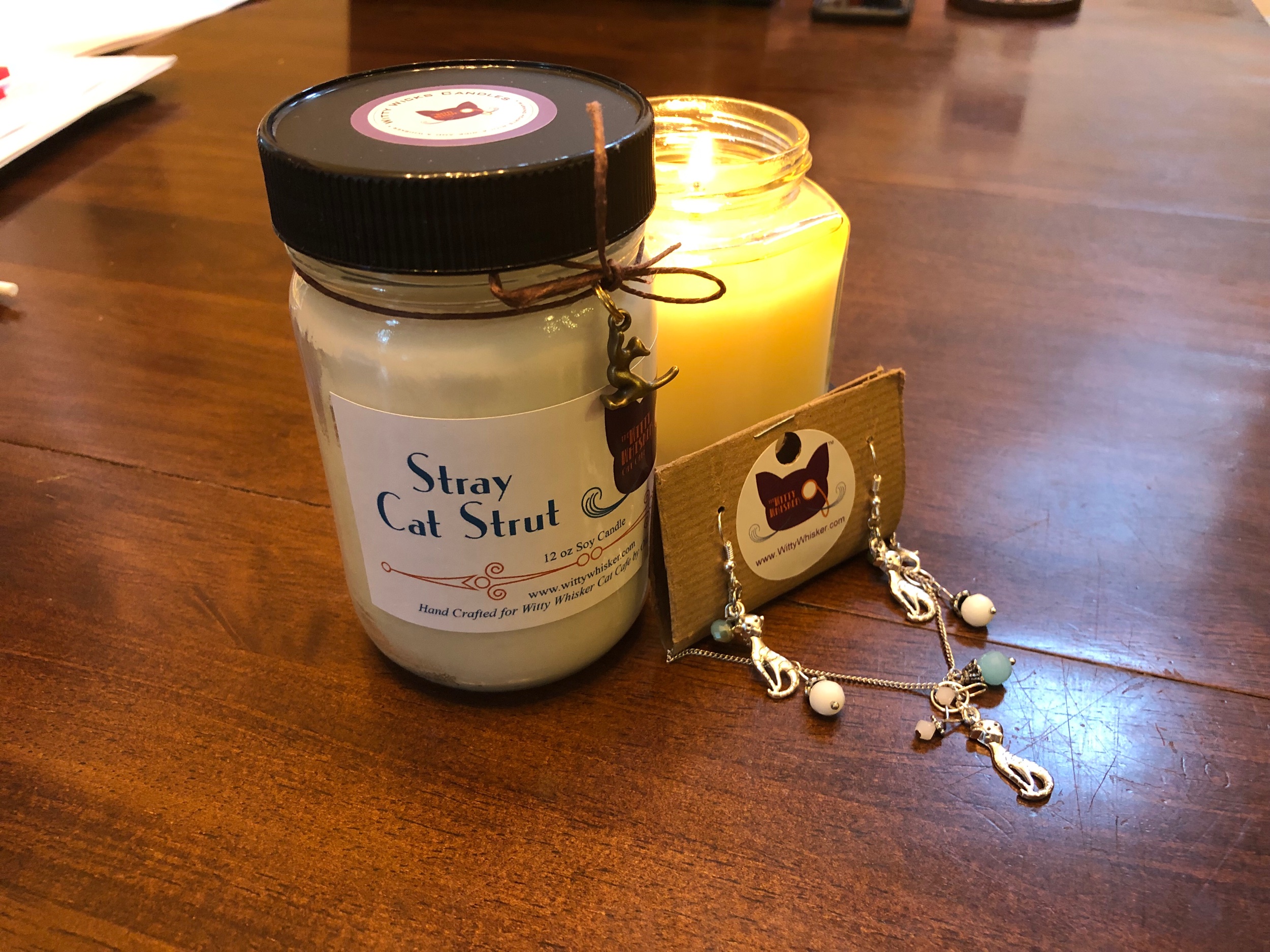 Witty Wicks Candles are made with 100% soy wax, have cotton wicks and are safe to burn around pets. Our four scents: Bast, Purrfect Match, Stray Cat Strut, and Cattitude were designed for us by Old Soul Artisan, a socially responsible, boutique candle maker.
Witty Winks Jewelry is fabulous, feline-themed and handmade.
Proceeds go towards cat cafe start-up costs.